BIO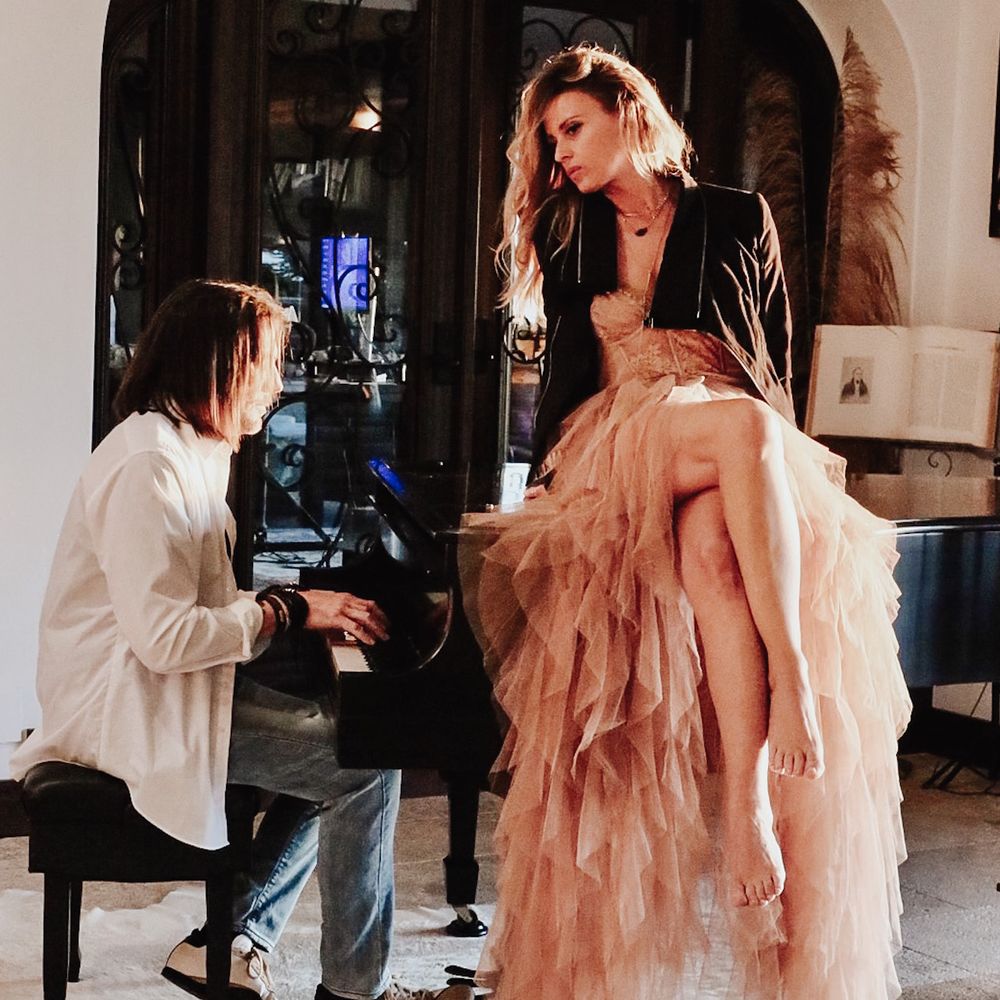 Norah Jones meets Chris Cornell
Saint James is the acoustic canvas showcasing the talents of Gwendolyn Edwards and Aubrey Dana, a vocal harmony duo based in Southern CA.  
Gwendolyn's originals and sensual, soaring vocals are featured in a number of movies and commercials, contributing to the catalogs of Warner Chappel Music, Figure & Groove, the UN, and winning an LA Music Award. She has fronted a band performing her originals across LA for over a decade. Aubrey has been performing as a pro guitarist since the age of 14, playing with various touring acts and recently fronting a Foo Fighters tribute band.  
Together, Gwen and Aubrey are a heavenly mix of Norah Jones meets Chris Cornell, performing unique, reimagined covers of popular classics from Billie Holiday to AC/DC, as well as some new originals. The instrumentation blanketing their buttery vocals includes Aubrey crushing it on guitar, Gwendolyn tickling the keys, and soulful cello and drums, depending on the needs of the event.  
Whether tasteful background music or sexy, audience-engaging crowd pleasers, Saint James brings a unique elegance and lure to cocktail parties, dinners, corporate events, and weddings. 
LISTEN
0:00/3:58

0:00/4:16

0:00/3:44

0:00/4:38

0:00/3:24

0:00/5:13

0:00/4:05

0:00/3:22

0:00/4:59

0:00/3:57
SONG LIST
Billie Jean | Michael Jackson
Back In Black | AC/DC
Time Like These | Foo Fighters
With Or Without You | U2
I Will Follow You Into The Dark | Death Cab For Cutie
Hysteria | Def Leppard
When The Party's Over | Billie Eilish
Little Red Corvette | Prince
Don't Stop Believin' | Journey
You Shook Me All Night Long | AC/DC
Just What I Needed | The Cars
Barton Hollow | The Civil Wars
The Sound Of Silence | Simon & Garfunkel
Creep | Radiohead
I Got A Girl Crush | Little Big Town
Hell Of A View | Eric Church
Poison & Wine | The Civil Wars
Shallow | Lady Gaga and Bradley Cooper
Complicated | Avril Lavigne
To Be With You | Mr. Big
Best Of You | Foo Fighters
Toxic | Britney Spears
Fix You | Coldplay
Sex And Candy | Marcy Playground
Forget You | Ceelo Green
Need You Now | Lady Antebellum
She Will Be Loved | Maroon 5
Just The Way You Are | Bruno Mars
Drops Of Jupiter | Train
Fools Rush In | Elvis Presley
Wicked Game | Chris Isaak
Time After Time | Cindy Lauper
Hallelujah | Leonard Cohen
I Had Me A Girl | The Civil Wars
Devil's Backbone | The Civil Wars
Born To Be Wild | Steppenwolf
All About That Bass | Megan Trainer
7 Nation Army | The White Stripes
The Flame | Cheap Trick
Wild Horses | Rolling Stones